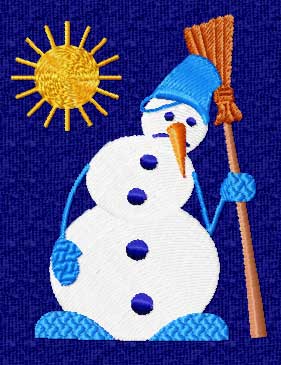 Sadly, no snow fell (or at least stuck) in B-Town overnight, but according to the National Weather Service, we're not out of the woods yet – another cold air mass is expected to come in Monday, with potential accumulations through Tuesday:
"A COLD AND UNSTABLE AIR MASS OVER THE REGION WILL ALLOW FOR SCATTERED SNOW SHOWERS OVER WESTERN WASHINGTON THROUGH MONDAY. SOME LOCAL ACCUMULATIONS ARE POSSIBLE AT ANY TIME THROUGH MONDAY. ANOTHER COLD WEATHER SYSTEM WILL AFFECT THE REGION LATE MONDAY NIGHT INTO TUESDAY. THIS SYSTEM MAY BRING SIGNIFICANT SNOWFALL TO THE LOWLANDS BEFORE THE PRECIPITATION CHANGES OVER TO RAIN. COOL AND UNSETTLED WEATHER IS EXPECTED THE REST OF THE UPCOMING WORK WEEK. NOW FOR MONDAY NIGHT INTO TUESDAY…HMMMMM…LOOKS INTERESTING. AIR MASS IN PLACE OVER THE REGION IS FAIRLY COLD WITH LOW THICKNESS VALUES AS A STARTING POINT. MODELS HAVE BEEN RATHER CONSISTENT IN BRINGING A FAIRLY STRONG SYSTEM ONSHORE EARLY TUESDAY…THE PROBLEM IS WHERE THE CENTER OF THE SYSTEM MOVES INLAND. CURRENT MODEL RUNS HAVE A LOW CENTER MOVING RIGHT DOWN THE STRAIT ON THE NORTH END AND RIGHT DOWN THE COLUMBIA ON THE SOUTH END WITH ANOTHER MODEL SPLITTING THE DIFFERENCE. ALL OF THEM MAKE FOR INTERESTING WEATHER. THE DIFFERENCE WILL BE WHEN AND IF THE PRECIPITATION CHANGES FROM SNOW TO RAIN."
So…keep your mitten-covered fingers crossed…we may have a Snow Day soon!