Very Much Alive Burien Woman Told That She's Dead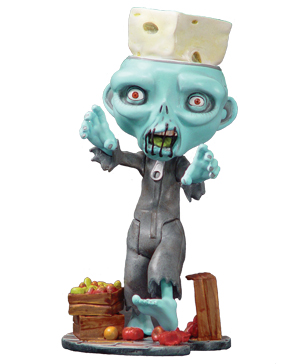 One of your B-Town neighbors apparently doesn't know that she's, um…DEAD. 
That neighbor is Alice Bilz, who got the shock of her long life when she received a letter notifying her of her own death.
"It causes a lot of stress. I don't know how to explain it," said Bilz. "When I read the first line, I thought my sister had died. I just made a snap judgment like that. Then I read down and found out it was me that was dead."
The 84-year old Bilz was admitted to the emergency room at Highline Community Hospital in a diabetic coma last April.
Days later, she was moved to nearby Wesley Homes Health Center for a 3-week recovery.
The next month, she received the letter from her health insurer expressing condolences to her family.
"She's sitting here talking to us," said Bilz's daughter, NancyLee Davidson.
Davidson can laugh at the absurdity of the situation, but not at the hassles that followed.
"The dead do not generate bills! Do you understand me?" said Davidson.
Bilz and Davidson thought everything had been cleared up when they notified the company that sent the letter that Bilz was alive and well.
But when May rolled around, Bilz realized her bank hadn't received her Social Security check.
"They declared me dead on the 7th of April and it's been going on since May," said Bilz.
So Bilz and her daughter went to the Burien Social Security office with identification in hand.
Bilz says in the days that followed, she spent hours wading through computerized phone systems at her bank and Social Security, with no luck.
"You're looking at her, you're talking to her, you know she's alive," said Davidson.
"Social Security cuts you off after you push about five buttons. It's disgusting," said Bilz.
"June comes. No check. I'm back at the Social Security office, I'm back fighting with all the parties in this," said Davidson.
Nearly every month since then, in order to get her monthly check, Bilz and Davidson say they've gone to the Burien Social Security Office —
"To show that I'm alive," said Bilz.
"It is so stressful. I have to take time off work to take her up, and I'll do it for her, but why do I have to do it every month?" said Davidson.
KIRO took that very same question to the Social Security Administration in Seattle, which admitted mistakes were made repeatedly.
"I apologize for the frustration and the fact that they've had this delay in processing and that they've had to go into an office several times to try and get this taken care of," said Joy Chang with the SSA.
Chang says she doesn't know how, but Bilz's bank account was flagged, showing that she had died, but, she says, that first visit to the Burien office in May should have taken care of the problem, and so should have every visit that followed.
"We do make mistakes occasionally and the only thing we can do is try to rectify them when we find out about them. So thank you for letting us know," said Chang.
Bilz and Davidson are relieved this battle is apparently over, but say its effects will be long-lasting.
"It's taken its toll on her," said Davidson. "The luster is not there. She's fighting every month to prove that she's alive. Why? Why should she have to do this? It shouldn't happen to anyone."
The SSA said the situation is very rare but, to keep it from happening again, all workers at that office have been reminded of proper procedure, which is to find out what's wrong the first time a person comes in.
SOURCE: