Woman Shot On 518 While En Route To Burien Area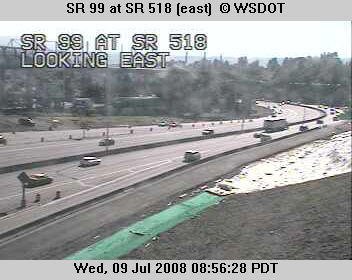 SEATAC – A Kent woman is in serious condition after being shot on State Route 518 while en route to the Burien area Tuesday night.
The King County Sheriff's office says the 34-year-old woman was driving westbound on SR-518, between I-5 and SeaTac International Airport and Burien, when someone fired several shots at her car, striking her once.
At least two shots were fired from a car that drove up beside her about 10:40 p.m. She pulled off the road near the light rail station at South 154th Street and International Boulevard, where police found her. She was taken to Harborview Medical Center, where she was in serious condition.
Detectives had little information about the suspect but did not think the shooting was random, sheriff's Sgt. John Urquhart said.
The woman had no idea why someone would want to shoot her, but told police that her home in Kent had been shot up a few weeks ago, the Sheriff's Office reported.
No arrests and no specific description of the suspect vehicle.
SOURCE: