Two Highline Students Named Governor's Scholars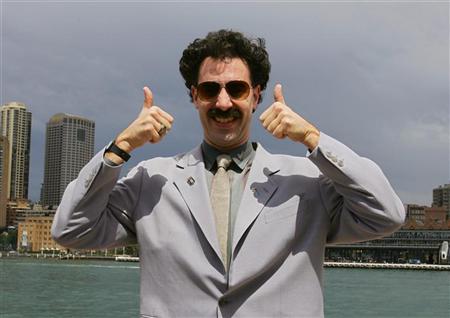 BURIEN – Two Highline Public Schools students have been named Governor's Scholars, and we here at the B-Town Blog extend a double Borat-style thumbs-up with a hearty "High Five!" shouted in a weird accent in their general directions: 
Mary Magdelene (Madel) Rogulj of Global Connections
Byron Maye of HS3
Both received four-year scholarships to any public or private university or college in the state of Washington, which is pretty cool considering that the average tuition for a resident is over $25,000.
In addition to the free education, they will also get a mentor to help them along the way.
Six former Washington governors joined forces to support youth in foster care when they created the Governor's Scholarship program.  Former Governor Gary Locke stated, "Only 3% of foster kids ever make it to college – primarily because they can't afford to support themselves and go to school at the same time."  The state foster care system support for youth ends at age 18.
Trina Hickey, a recipient of the Governor's Scholarship early on, has graduated from UPS and is working to help transition foster youth into adulthood.
In the seven years since its inception, the Governor's Scholarship has been awarded to 144 foster care youth from around the State.
SOURCE: