"Shush!" Says Your Burien Library Manager, Again.
by Marilee A. Cogswell
Manager, 
Burien Library
Being that this is only my second column for this upstart electronic media publication, I want to take a moment and let everyone know that I do not believe in the sophomore jinx, and therefore will not even respond to those who wish me ill will for said superstition (knock on wood!).
However, we here at KCLS do have the ability to monitor your every thought, and I know what you're thinking, so I will now fulfill my contractual vow to the B-Town Blog, and henceforth shout in your general direction the following word:
SHUSH!
Now that that's over with, let's move on to the business at hand…
PROGRAMS
Come to the ABC Afternoon Book Club for 3rd- 6th grade kids! Join Lydia, one of our children's librarians to discuss The Anybodies by N.E. Bode. Monday, August 4th at 4pm at (where else) your Burien Library.
Anime & Manga Club for teens.  Come watch anime movies, talk about your favorite anime and manga, graphic novels, or practice drawing manga characters while enjoying snacks at the library.  Wednesday, August 6th at 3:30pm at (duh) your Burien Library.
DID YOU KNOW??
The King County Library System is making the switch to BioBags!
These bags are eco-friendly, 100% compostable and biodegradable.
BioBags are produced from cornstarch and vegetable oil and are designed to decompose in less than one year.
Check out http://www.kcls.org/research/infogreen/bio_bags.cfm for more details.
BULLET POINT BOOK REVIEW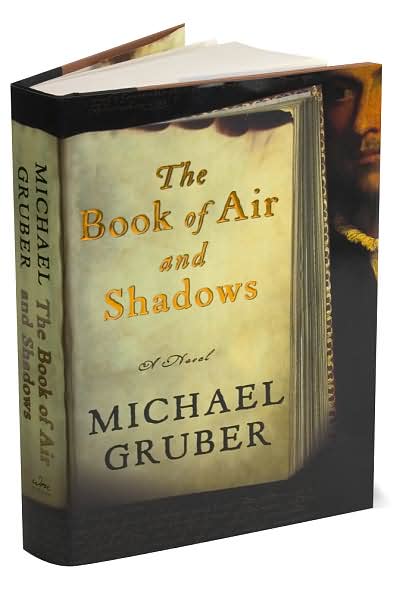 The Book of Air and Shadows by Michael Gruber
Shakespeare buffs take note! This wonderfully written novel of intrigue and suspense is sure to keep you turning the pages to find out what happens next.
Our story opens with the discovery of an encrypted letter found tucked in the binding of a fire-damaged antiquarian book.
The letter, written by one Richard Bracegirdle, a 16th century English spy and solider, reveals the existence of a previously unknown Shakespearean play.
The story revolves around characters both past and present that become, either by design or by circumstance, deeply involved in discovering the location of the Shakespeare manuscript.
Russian gangsters, English spies, and high profile lawyers with dubious family ties all come to life in this smart and articulate novel by Northwest writer Michael GrubeR.
Da Vinci Code move over – highly recommended!
This one is on CD too!
Well, that's all I've got time for this week, but please come back soon for more, and of course come visit your local Library, but in the meantime…SHUSH!
Marilee A. Cogswell is the Manager of the 
Burien Library.