Groove To The Latin Jazz Of "Sonando" Sun. 4-6pm For FREE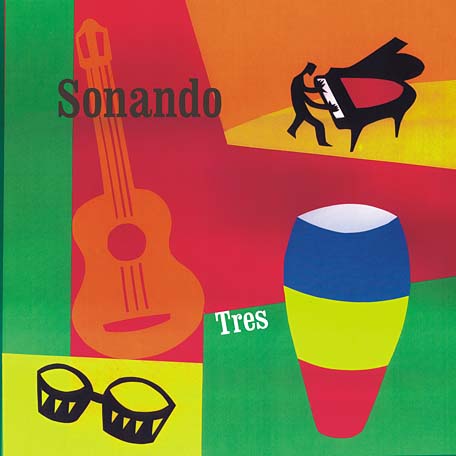 [CORRECTION: we mistakenly originally posted this as happening Sat. Aug. 10th when in actuality it's happening SUNDAY Aug. 10th…sorry for any mixup!]
The Seattle band Sonando will be grooving their jazzy latin rhythms live at Dottie Harper Park this Sat. Sun. Aug. 10th, from 4-6pm, for FREE!
Here's a bio from their website:
Sonando was founded in 1990 by Fred Hoadley and Lary Barilleau to explore new directions in the blending of Afro-Cuban rhythms and Jazz.

For over a decade, Sonando has performed original Latin Jazz at festivals, clubs & concerts throughout the Northwest.

Our first two recordings, Sonando (1995) & La Rumba Esta Buena (1998), received airplay and critical acclaim throughout the country. Our third, Sonando Tres, was released May 16, 2006 on the Origin Arts label, and is currently being aired around the country.

Sonando's repertoire includes traditional & modern interpretations of Afro-Cuban styles such as Son, Changui, Bata & Rumba, as well as our signature Latin Jazz. We perform on folkloric instruments such as bata, marimbula, tres, congas, & shekere, as well as modern jazz instruments including flute, sax, trombone, piano, bass, & drumset.
And here's a taste of what kind of music to expect (for fun, after listening to each song on its own, try playing them all at once!):
[display_podcast]