There Are Large Sharks Lurking In The Water Off Burien
Play this MP3 file as you read this story:
[display_podcast]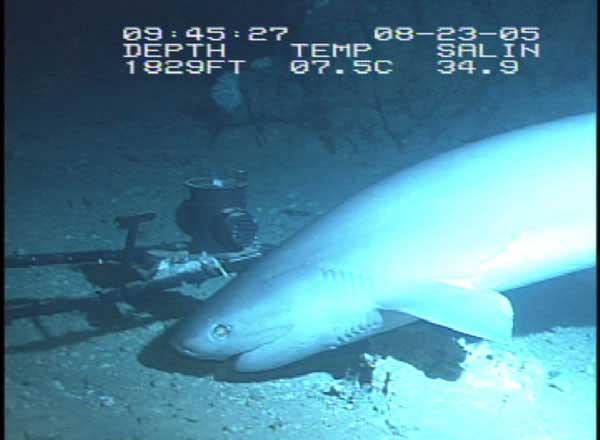 Intrepid B-Town Blog Reporter/Sales & Promotions Diva Janet Grella had a random encounter last night with a TV Producer who was scouting the beach at Three Tree Point for a production he's doing this weekend.
Turns out that the production is all about sharks.
That live in Puget Sound.
Off Burien.
Big, Six-Gill Sharks (these ain't Dogfish) that grow up to 18 feet, as seen in this video:
The TV Producer, Vince Patton, who works for Oregon Public Broadcasting, explained the production via email:
The animal: The 6 Gill Shark.  (Check Wikipedia for details. Their summary is accurate as I read it).

The Seattle Aquarium has an exhibit specifically on 6 Gill Sharks here.


Our show is "Oregon Field Guide" and we are shooting a story for OFG's upcoming 20th anniversary season which begins in October.  This story could run anytime between October and next spring.

The folks who sell Diving Tours with the Sharks on the boat you may see in the area are here.

The tours move around, depending on where they find the sharks hanging out.  This year, it's right near Des Moines.  Dives happen at night. Yes, from 10pm to 5am.  They have lots of lights set up on the shark cage where the divers go.

The 6 Gills have made the news in the Seattle area a few times since the late 90's, but overall most of the public don't know they're here. They're not aggressive to humans and there's never been any human/shark incidents here.
So, next time you're swimming in Puget Sound (ya right, at temps around 55 degrees! ha), and you hear a low, deep bass "da-duhm…" music sting, be sure to look closely, as you may see this friendly fella: