BlogstockAPalooza Sneak Peek: Morris Can Fly!
As Sat. Sept. 6th approaches, we're both excited and downright giddy about our very-own B-Town BlogstockAPalooza, a live, outdoor local music stage at Burien's annual Artwalk that starts at 6pm and rocks on with four bands until 11:30pm/midnight.
To keep our Readers' music appetites whetted and nicely teased, we've been presenting some music and video clips all week of some of the bands that will appear on our stage, located smack dab in the middle of street on SW 152nd at 10th Ave SW (map below), near The Tin Room and The Mark Restaurant (both of which incidentally will be having extended outdoor seating for fans interested in having food or beverages as they watch the show).
The lineup: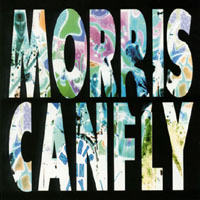 Today's music tease – the night's headliner (starting 'round 10pm), Morris Can Fly, with an online mini-concert of songs you'll be sure to hear Sat. night.
Here's a bio from the band's website:
F*cked over by everyone since birth, Steve, Marc and Barry formed a rock band in 1999 called MORRIS CAN FLY.

Totally ignored by their hometown of Seattle, the band has toured relentlessly and built a die-hard following of rock fans that would slit their wrists just to party with the band.

The band's first CD quietly sold 2,000 copies, largely on the strength of the single "Velvet Jesus", which received airplay in smaller markets like Canton, Ohio and Spokane, Washington. The band's second CD, released in January 2006, was recorded at Rick Parishar's London Bridge studios in Seattle, Washington

MORRIS CAN FLY has received the prestigious ASCAP PLUS award for the last three years running. The American Society of Composers, Authors & Publishers (ASCAP) gives this award each year to unsigned artists who receive airplay and make significant contributions to their genre of music.

MORRIS CAN FLY has no real management and no agent. It's just a power trio of guys who play loud and are never happy unless they leave their listeners hot, sweaty and exhausted.

Feel free to contact the band at "[email protected]". Say whatever you feel. It's a free country…
And now, ladies and gentlemen of B-Town, we proudly present a band that's part 80s power pop, part Red Hot Chili Peppers, with a touch of Cheap Trick's stage presence and of course the creative original juices of pure B-Town in their blood….Morris Can Fly! (click on different songs to change tracks):

Powered by iSOUND.COM

View Larger Map