Happy Halloween Boorien From The B-Town Blog!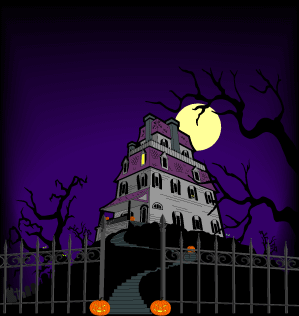 HAPPY HALLOWEEN FROM THE B-TOWN BLOG!
Some little known facts about this, one of our favoritist of all holidays:
All Saints' Day, or All Hallow's Eve, began as an ancient Celtic and later a Roman harvest festival. When the Irish immigrated to the United States in the 1800s, they brought with them a Halloween tradition of lighting candles in turnips to keep spirits at bay. Finding turnips in short supply in America, however, they began carving pumpkins and thus the Jack-O-Lantern was born.
Orange and black are Halloween colors because orange is associated with the Fall harvest and black is associated with darkness and death. And everyone knows that birth (harvest) and death are sexy cousins.
Halloween was brought to North America by immigrants from Europe who would celebrate the harvest around a bonfire, share ghost stories, sing, dance and tell fortunes.
The ancient Celts thought that spirits and ghosts roamed the countryside on Halloween night. They began wearing masks and costumes to avoid being recognized as human.
Halloween candy sales average about $2 billion dollars annually in the United States, with today being the 2nd-most commercially successful holiday (Christmas is #1).
Black cats were once believed to be witches "familiars" who protected their powers.
And now, some little-known Burien-centric facts about today:
The man that Burien is named after, Gottlieb Von Boorian, was also the originator of the term "Boo!" which, like Boorian, was based on his last name. He was known to have shouted the term to scare away unknown shoppers, who'd end up scrambling down a steep hill to an even more evil place called "Southcenter."
A family tradition for over 68 years, residents who live on Lake Burien are required by strict lake bylaws to cut their arms and drain a minimum of 16 ounces of their precious blood into the lake before taking a midnight swim with their pet goats.
Few citizens are aware that the entire "trick or treat" candy-collecting custom was created in 1901 in Top Hat by the first "Children's Dentist" in the US, a Dr. Ivan Skiddlywops. Skiddlywops later died mysteriously in a fire at his office, the cause of which was found out to be spontaneous combustion from tons of unstable sugar powder.
If you're looking for some fun after going out trick or treating, here's a fairly extensive list of parties and events going on in Boorien tonight!