UPDATE: Snow Finally Arrives In Burien. Whoop-Dee-Flippin' Doo.
As of Tuesday night, Jan. 11th at 6pm, light flakes are falling in Burien.
Also, it's snowing a little outside as the once-feared 'Widespread Heavy Snow Event' trickles into the area, with a predicted accumulation of "less than half an inch possible."
The National Weather Service confirmed it not long ago with this bulletin:
.NOW… LIGHT SNOW WAS FALLING FROM BELLINGHAM TO THE HOOD CANAL…THEN WESTWARD TO THE COAST. SNOW WILL CONTINUE TO MOVE INTO SEATTLE AND THE REST OF WESTERN WASHINGTON OVER THE NEXT COUPLE OF HOURS.
And, as they've stated before, temps are expected to warm up enough around midnight 10pm tonight to change the precip over to rain. Here's the latest forecast:
Tonight: Snow before 10pm, then rain. Snow level 0 feet rising to 500 feet after midnight. Low around 32. East southeast wind between 3 and 10 mph. Chance of precipitation is 90%. Total nighttime snow accumulation of less than a half inch possible.

Wednesday: Rain. High near 48. Breezy, with a southwest wind around 22 mph, with gusts as high as 33 mph. Chance of precipitation is 100%.

Wednesday Night: Rain. Low around 43. South southwest wind at 7 mph becoming east. Chance of precipitation is 90%
Sorry kids, this means that tomorrow will most likely NOT be a 'Snow Day.'
Oh well, at least the snow threat gave us all an excuse to leave work early…
Here's an iPhone pic taken around 8:15pm of snow falling in the Three Tree Point 'hood by Scott Schaefer:
Here are two submitted by "smilerenee88" who says "Snow"s thick in Burien on 122nd!":
Have any interesting snow pics? Please email 'em to [email protected] and we'll post the most interesting ones.
Also, here are some webcam views of the snow (refresh the page to see the latest image) – if you look close enough, you might even see a spinout or two: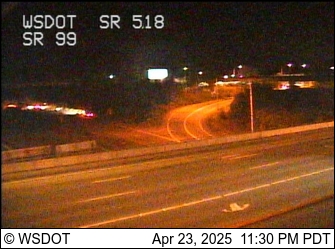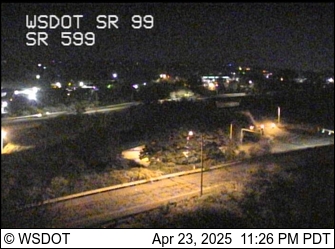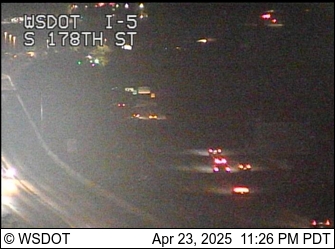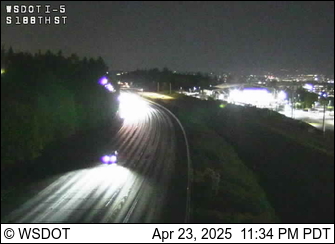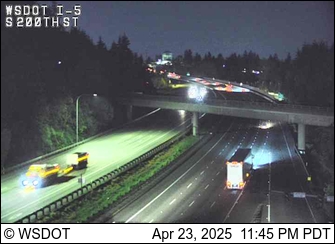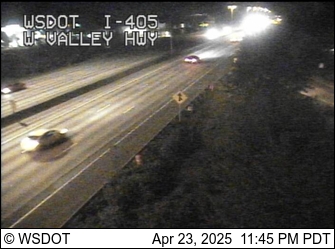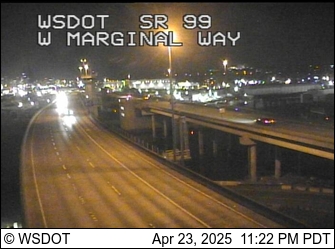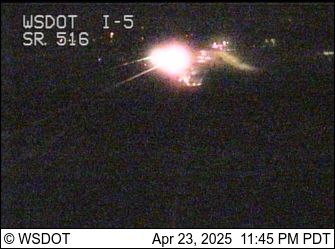 Wag the Dog Dogcam #2: