Brrring in 2013 with Burien's Annual Polar Bear Plunge on New Year's Day
Posted By Scott Schaefer On December 28, 2012 @ 4:11 pm In Burien News,Entertainment,Headlines,Life,Sports | Comments Disabled
Brrring in 2013 with Burien's annual Polar Bear Plunge, to be held at Noon on New Year's Day – Tuesday, Jan. 1 – in Three Tree Point!
Aside from the Pie Joust in August (see our coverage here [3]), nothing else can quite match this wacky local – and growing tradition – just look for the foolish, er we mean courageous folks gathering 'round in bathrobes and swimsuits in the 3500 block of SW 172nd Street (map below) just before Noon on Jan. 1st.
The entire, chilly, crazy affair lasts 15-25 minutes, with the actual plunge itself lasting about a minute or so.
And the Weather Peeps are forecasting "Partly sunny, with a high near 41" that day. Water temps are usually around 45 or so degrees, which means that oftentimes the water is warmer than the air. Perfect!
Everyone's welcome to attend this FREE event, and we encourage all participants and visitors to bring some non-perishable food (or a check) for the Highline Area Food Bank [4]. Oh, and a blanket and your swimsuit too!
Last year's Polar Bear Plunge champ was young Isaac Chrisman, who was visiting from Idaho with family, and we hope he returns since he has the oh-so-coveted trophy!
Never done it, but want to see what it's like? Just check out our videos below of one-time champion's Bart Bryan's previous plunges, shot and produced by Publisher Scott Schaefer, and featuring our exclusive, waterproof "Polar Bear Plunge POV" cam:
From 2012: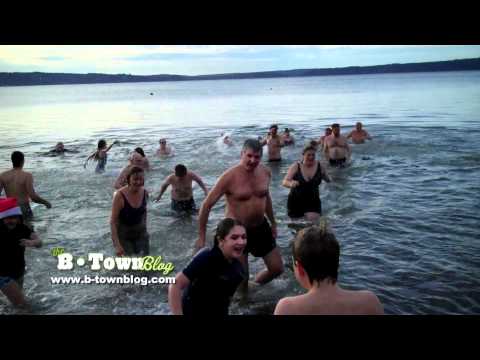 [5]
From 2011: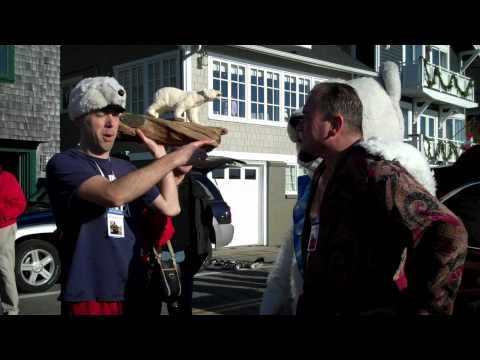 [6]
From 2010: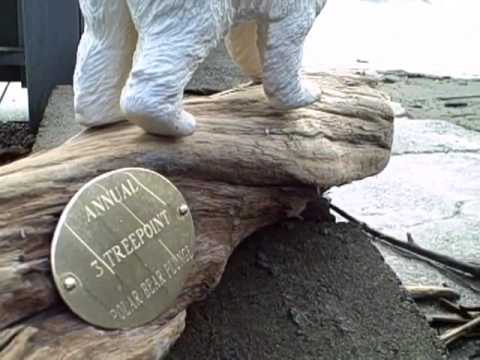 [7]
From 2009: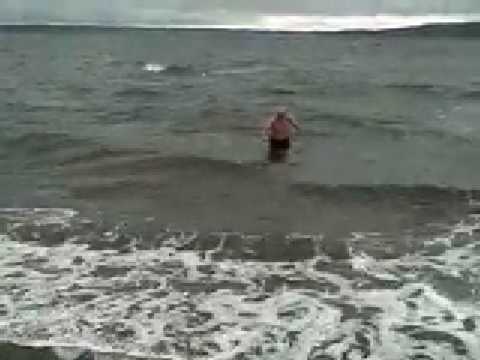 [8]
Also, here are some great pics shot by Jana Kleitsch [9] of past year's plunges:
We'll see ya there!

View Larger Map [10]
---
Article printed from The B-Town (Burien) Blog | Burien News: http://b-townblog.com
URL to article: http://b-townblog.com/2012/12/28/brrring-in-2013-with-buriens-annual-polar-bear-plunge-on-new-years-day/
URLs in this post:
[1] Image: http://www.b-townblog.com/wp-content/uploads/2012/01/MEB_20120101_123.jpg
[2] Michael Brunk: http://nwlens.com
[3] here: http://www.b-townblog.com/index.php?s=pie+joust
[4] Highline Area Food Bank: http://www.skcfc.org/highline/
[5] Image: http://www.youtube.com/watch?v=uVW_nL44i6E
[6] Image: http://www.youtube.com/watch?v=rCMm9IpPIFU
[7] Image: http://www.youtube.com/watch?v=ETiFeePKsLk
[8] Image: http://www.youtube.com/watch?v=MvuB0Whj508
[9] Jana Kleitsch: http://janakphoto.com/
[10] View Larger Map: https://maps.google.com/maps?f=q&source=embed&hl=en&geocode=&q=3500+sw+172nd+street,+burien+wa&aq=&sll=47.272986,-120.882277&sspn=4.897491,11.634521&ie=UTF8&hq=&hnear=3500+SW+172nd+St,+Burien,+Washington+98166&t=h&ll=47.452934,-122.375507&spn=0.026117,0.04283&z=14
Click here to print.