Advertiser Three Tree Montessori School holding Open House Saturday, Jan. 25
Thriving, compassionate, self-motivated individuals: are you looking for a nearby school which can nurture your child to his or her potential?
BTB Advertiser Three Tree Montessori School invites you to visit its upcoming Open House on Saturday, Jan. 25, from 10 a.m. – 12 p.m. View the beautiful classrooms, meet the inspiring teachers, and learn about Montessori programs for children ages one through twelve.
What makes Three Tree Montessori School a stand out? This local school was documented by the Department of Early Learning for use in early educator training, and is profiled in the Harvard University video shown here: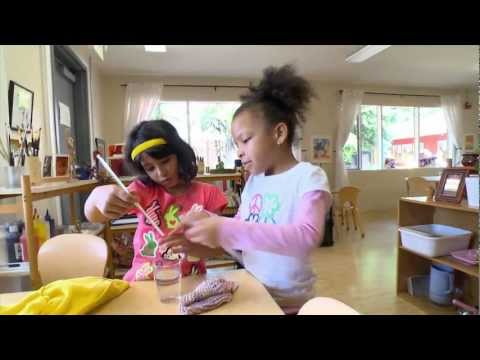 Montessori is a holistic method of education with a rich history of over 100 years. Three Tree Montessori School is notably one of only two fully accredited Association Montessori Internationale (http://www.amiusa.org/) schools in Washington State. AMI was formed in 1929 by Dr. Maria Montessori to insure that her philosophy and approach to education would be carried on as she intended. A school that carries the AMI name is continuing the tradition of quality first established by Dr. Montessori, a tradition that incorporates standards based directly on Dr. Montessori's work.
Imagine a school where education is viewed not just as a means to an end, but as an aid to life; where the method for learning comes not from a curriculum, but from the natural development of your child; a place where creativity, innovation, and individuality are valued as much as concentration, motivation, and persistence; where your child is not just a student, but also a teacher.
To give you an idea of what Three Tree Montessori School is like, here are some photos (click images to see larger versions/slideshow):
This diverse, family-focused community provides year-round opportunities for parent involvement. There are over 150 students at the school with room for more.

Three Tree Montessori School is located at 220 SW 160th Street (206-242-5100); for more info visit www.threetree.org.

[Would you like to have a Blogvertorial story, Ad and/or Event Listing like this on a popular, fast-growing website seen by over 51,000 interested Local Readers every month? Email us for more info, or check out our Advertise page!]




Sponsored Post