Start to Fitness begins with programs at King County Library this Summer
The summer installment of the King County Library System's Start to Fitness programs has begun. 
This is a series of FREE talks and classes, encouraging folks to take steps toward a stronger, healthier community. Classes include cycling, walking, dance, yoga, meditation, backpacking, rowing, etc. See the list below for other cycling-related courses, or CLICK HERE to view the full range of courses. Many of them are being offered in Burien or neighboring locations.
There are three programs locally that WABI enthusiasts might like to know about, especially.
Please see the descriptions below for the following:
---
Seattle Stairway Walks
Meet Cathy and Jake Jaramillo, authors of Seattle Stairway Walks, the only guidebook to stairway walks in Seattle. Learn how to explore Seattle neighborhoods in a new way. Stairway walks are great for people of all ages who want to get outside, exercise and explore! (This will not be a stairway walk, but rather a time to chat with Cathy and Jake about the stairways in the region.)
Burien's Eagle Landing Park's staircase is included in their book, and has been featured as one of the early springtime Stairway Walks in the region for the last two years.
www.seattlestairwaywalks.com
Place & Time:
White Center Library, Saturday, May 31, 2pm
---
Walking the Cotswolds
Consider completing all or part of the Cotswold Way National Trail, a beautiful 102-mile route taking in some of England's best scenery with sweeping views, historic monuments and picturesque villages. Julie Coen will show a wealth of choices with gentle strolls, hilly hikes and a variety of circular walks including the multi-level, stile free walks for wheelchairs and easy access.
Place & Time:
White Center Library, Saturday, June 28, 2pm
---
Fix-a-Flat and Beyond: Basic Bike Maintenance
This hands-on class covers maintenance principles and techniques for safe and smooth riding. Fixing a flat, brakes and chains will be discussed. Taught by the Cascade Bicycle Club.
Place & Time:
Boulevard Park Library, Saturday, August 23, 2pm
---

For further information, please contact: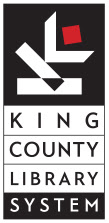 Heather Marker, Adult Services Librarian
Burien, Boulevard Park, White Center, and Greenbridge Libraries
King County Library System
206-243-3490