B-TOWN BIZ: 'Hot Feet Fitness' to open Sept. 1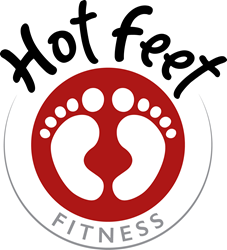 Burien businessman Jerrod Sessler has soft-opened 'Hot Feet Fitness' at Bikram Yoga in downtown Burien.

"'Hot Feet Fitness' is a unique concept, offering 21-minute high intensity workouts in the setting of a 100 degree+ hot yoga studio," reads an announcement. "The heat is helpful in allowing the body to go deeper into postures safely, minimizing risk of injury by increasing elasticity of the muscles, ligaments and tendons, allowing greater flexibility with a lower risk of injury. The heat also facilitates sweating, detoxifying through the pores and skin – the body's largest eliminating organ."
This first Burien location will have its official grand opening on Sept. 1.
"Hot Feet Fitness takes a fresh look at what can be done in a hot yoga-type studio and leverages existing facilities for a fun, out-of-the-box experience," Sessler said. "Hot Feet Fitness is for anyone who is looking for an intense workout and enjoys a good sweat – all fitness levels welcome. The workouts include various body movements and exercises that are not radically unlike yoga other than they tend to be more rapid and repetitive. Hot Feet also pipes loud music as the trainers work through the 28 steps to the heated, fat-burning workout."
Here's more from a press release:
As proven by the hot yoga craze across the country, many people love working out in a studio at temperatures that exceed 100 degrees. Some of the many benefits of a heated exercise studio include:

Quicker warm-up: In a hot room above 100 degrees, muscles warm up more quickly and allow participants to skip a lengthy warm-up period so they can dive right into an intense workout.
Higher intensity: The high temperatures allow participants to go a little bit deeper into the exercises. Working out in a heated room also elevates the heart rate, which makes the body work even harder.
Detoxification: Heavy sweating is said to help flush out toxins from the body.

Hot Feet Fitness is located at 636 SW 152nd St. in Burien, WA. Anyone interested can sign up for a free trial at http://www.HotFeetFitness.com. Anyone can officially join as a "Hot Feet Fitter" member and enjoy and the newly expanded class schedule. Participants should bring water and a towel to each class, and a yoga mat and grip socks/toe shoes are optional.

Hot Feet Fitness Pricing:

Adults: $79.99/month
Additional person per family: $20/month
Student: $29.99/month
20-Session Punch Card: $99.99/month
Drop-In: $10/class

For more information about Hot Feet Fitness, visit http://www.hotfeetfitness.com.