Online registration for this weekend's Brat Trot closes Thursday at midnight!
Burien's annual Brat Trot fundraiser arrives this weekend – with the Pub Crawl Friday night and the run and Bavarian Fest on Sunday – and it's going to be a fun-filled one!
NOTE: Online registration closes at midnight on Thursday, Sept. 29:
Here's what to expect:
"Beat Bret" Contest! (new this year!)
Bret the Brat has been doing his training and is ready to run faster than YOU–ok maybe not all of you!  It's Burien's version of "Beat the Bridge"-just finish the 5k race before Bret the Brat (he'll be clearly marked and hard to miss) and you're automatically entered in a drawing to win two free tickets anywhere Alaska Airlines flies!  Pretty cool! There's no telling how fast Bret will go!

Packet Pick Up & In-Person Registration Saturday, Oct 1: 1 – 4 p.m.
Register in person on Saturday, Oct. 1 from 1 – 4 p.m., or Sunday, Oct. 2 from 11 a.m. to 12:30 p.m. on the corner of 10th Ave SW and SW 152nd Street in Olde Burien. Just look for the big tent on the Southgate Masonic Lodge!

THANK YOU to Southgate Masonic Lodge for their partnership and support!
Brat Trot 5K & 1 Mile Family Race
Sunday, October 2, 2016
Both courses begin at the corner of 10th Ave SW and SW 152nd Street in Olde Burien and finish right where they started. The 5k takes you on a great jaunt around Lake Burien and past Lake Burien Park. The one-mile course has changed this year to a fun out-and-back—heading the same direction as the 5k (south on 10th) and then turns around at the mid-point–ending right back where it started!

Don't miss the after-race festivities at the Brat Trot Bavarian Fest! The best street party around!

Pre-Race Warm Up with Karuna Arts Yoga!
Avoid injuries by warming up with Karuna Arts Yoga before you run!
12:40 SHARP at the Karuna Arts Yoga tent!

The 5K race begins promptly at 1:00 pm and the 1-mile race begins at 2 p.m.
There's more to Burien Brat Trot than just running! Check out the calendar below for dates and times of all the weekend events!

Brat Trot Team Pub Crawl
Friday, September 30, 2016
Do the Crawl with everyone's favorite German Beer Frau, the Yodeling Dominatrix, Manuela Horn!
Gather your team of two or more, follow clues and scavenge through B-Town for awesome prizes! Crawl tickets $15 per person online (or $20 at the door).

Check in at the Tin Room between 6 and 7pm where you will receive: a pub crawl T-shirt (one per person!) and your "crawling" orders! (where to go, how it works, etc.). Teams can be as little as two people – no maximum! The crawl starts and ends at the Tin Room.
Spend an enjoyable evening visiting the designated B-Town "crawl stops" where you will endure challenges (easy and fun – we promise!), earn points and have a blast! All teams participating are entered to win great prizes. Winners will be announced on race day. Crawl proceeds benefit Highline Schools Foundation.

Be a Pub Crawl V.I.P.!
$35 in advance/$40 at the door
As a Brat Trot Pub Crawl V.I.P. you will be treated like the very important person you are with a free beer to kick off your night, a special Brat Trot beanie (you'll love it), extra prize raffle entries, and other V.I.P. only treats we are too excited to tell you about! Most importantly, when you are a pub crawl V.I.P. you help more kids in our community!
Bavarian Fest
Sunday, October 2, 2016 – opens at Noon
This festive street party continues to grow each year! Hang out in Olde Burien after the race and enjoy Bavarian Fest! It's the best street party around – complete with beer gardens, Dan the Sausageman sausage, kids' activities, race awards, live music … and who knows what else!

Bavarian Fest features plenty of great activities for the kids! This year's Kids Area is better than ever! Visit the Root Beer Garden sponsored by HMS Host, paint pumpkins, make a macaroni necklace or go crazy on the giant bouncy toy! Plenty of activities for all ages!

Visit sponsor booths–great fun and activities are planned by Karuna Arts Yoga, Town Square Dentistry, Renascent Cross Fit, Sunrise Financial, Lake Burien Physical Therapy, Merrill Gardens and more! Visit the Highline Public Schools Technology bus, take a selfie at the Graduate! Highline photo booth, or visit the Seattle Sounders FC's Rave Foundation Octagon–a great space to kick the soccer ball around with Seattle Sounders FC's Roger Levesque! Rumor has it he may even be in lederhosen!

After the race, please join us in the Charity Beer Garden featuring awesome seasonal brews from Georgetown Brewing as well as your traditional Georgetown favorites.

The True Romans are back this year to entertain and joining us on the main stage. Race awards announced at approximately 3 p.m.
Sponsors
The Brat Trot is anchored by Olde Burien's Tin Room – a favorite watering hole for many and a fun community gathering place!

Thank you to lead sponsors Alaska Airlines, CHI Franciscan Highline Medical Center, and HMS Host for their support and generosity!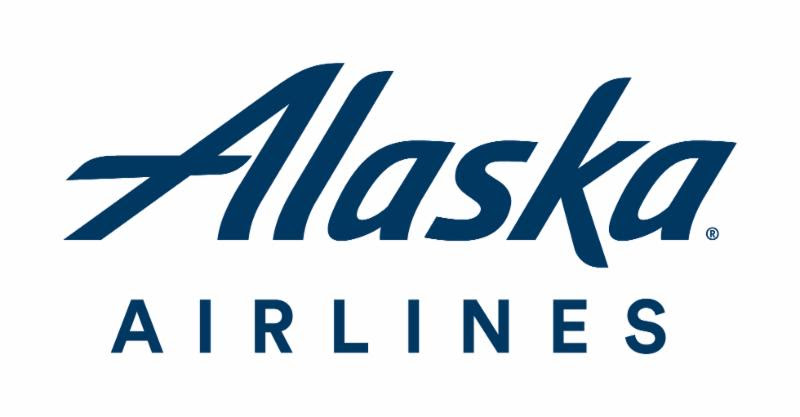 Thanks to our wonderful sponsor Alaska Airlines – we are again raffling off TWO – unrestricted- tickets anywhere Alaska flies! Only $20 per ticket. You can buy your tickets at the Highline Schools Foundation office this week, Friday night during the Pub Crawl and on race day.

HMS Host: Thank you to major sponsor HMS Host for their support in hosting Seahurst Elementary student runners, for their awesome post-race root beer garden, for their great work in support of our community, and for being all around great people!

Race Results by Rogue: New this year! Disposable timing chips on your race bib. No chips or ankle straps! Also every race bib will have a QR code on it. Scan this code with your smartphone for your personal race results, as soon as you cross the finish line!

To see all of our wonderful corporate and community sponsors, please visit www.burienbrattrot.com.

This community event is not possible without them!

Parking is available in and around Olde Burien. SW 152nd Street will be closed between Ambaum Blvd SW and 10th Ave SW for Bavarian Fest, but plenty of parking is available on the surrounding side streets. Olde Burien is just a short walk from Burien Town Square (6th Ave SW and SW 152nd Street). Please watch where you park! Burien has two new paid Diamond Lots.

Remember to visit the Highline Schools Foundation booth on race day. You'll find Brat Trot t-shirts (after the race) and other items, including Brat Trot beanies and socks to get you in the spirit!

See you at Burien Brat Trot & Bavarian Fest in Olde Burien!

Race proceeds benefit Highline Schools Foundation – providing resources to help all local public school students succeed in school and beyond!