The 3rd annual 'No Pants! Light Rail Ride' is scheduled to take place this Sunday, Jan. 8, beginning at 2 p.m. and running through 4:30 p.m. on Sound Transit's Link Light Rail service between Seattle and Sea-Tac Airport.
As many of our Readers may recall, we've covered previous events extensively, and we're asking everyone to email us pics (or video) if they're going to participate and drop trou.
We sent our crew out in 2010, and here's a video we produced of the event (read our coverage of previous year's events here), starring the frequently-pantsless Bart Bryan along with numerous other whimsical locals: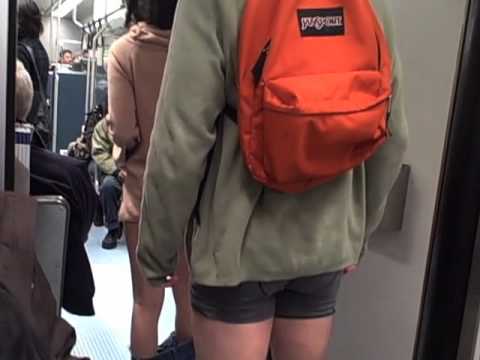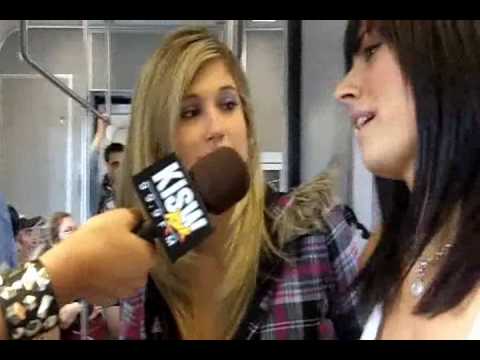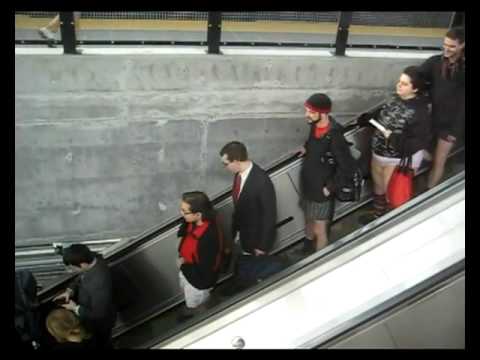 Here are the event details:
WHAT: 3rd annual No Pants! Link Light Rail Ride.
WHEN: Sunday, Jan. 8th from 2:00pm – 4:30pm.
WHERE: Most are meeting just before 3pm at Westlake Center in downtown Seattle, but that's not a requirement; in fact, we discourage our Readers from starting there, as you will have to wait to board the trains, plus, you'll be stuck with dozens, if not hundreds, of other "No Pants!" riders.
If you board from the SeaTac or Tukwila stations, we think you'll most certainly garner a stronger reaction from unsuspecting riders.
This event is sponsored by Emerald City Improv, and is an annual global event started by Improv Everywhere in New York in 2002 (find out more about them at www.improveverywhere.com and more about Emerald City Improv at www.emeraldcityimprov.org).
According to the event's Facebook Page, here are the requirements for participation:
Take your pants off on light rail
Stay in character and don't say what's going on (keep a straight face- or at least try!)
Wear non-offensive underwear
Pay your fare
Bring a small bag or backpack to put your pants in during the event.

WHERE TO MEET:
MEET AT WESTLAKE PARK at 4TH AVE AND PINE ST, across from Westlake Center. We will meet here at 2PM, and the event will run until 4:30pm. Then, at 5pm we will meet at Fox Sports Grill for a No Pants after party! Fox Sports is at 1522 6th Avenue (on 6th between Pike and Pine). The past couple years they have been really cool and have let us use their event room in the back.

IMPORTANT NOTE:
You may NOT wear any revealing or "skimpy" clothes. If deemed too revealing, we will ask that you put your pants back on. This includes thongs, jock straps, ass-less chaps, whitey-tighties that can be seen through etc. Please use common sense. You are responsible for obeying the law.

ABOUT PHOTOGRAPHY AND VIDEO:
We know it's super tempting to take tons of photos of you and your friends and your new friends and the guy wearing the cute pirate boxers, but please try and refrain from doing so. The event works so much better when everybody stays in character. There will be plenty of people taking pictures. If you're a photographer or videographer and would like to volunteer to photograph or film the event, please contact kelsey@emeraldcityimprov.org

Previous No Pants Light Rail Rides: