Our friends at the Highline Heritage Museum are in the process of Re-Opening, but they could use some help:
We identified two areas to address so we can meet the museums standards.  First, we need to contract professional cleaning services to ensure sanitation and to cover the supplies/materials to protect our visitors, volunteers and community partners. Next, we need to get our staff ready with new protocols and visitor guidelines (like everyone wearing masks!). We need your support more than ever to cover these expenses.
Here is how you can help:
You can donate directly on our website or mail a check payable to Highline Heritage Museum to 819 SW 152nd Street, Burien, WA 98166
Give the gift of a membership to a loved one, neighbor, or friend so they can join the family. (Yes, all of us involved are part of this wonderful museum family)
Buy this wonderful wall hung painted papier-mâché rhino head donated by Lloyd Herman, we are selling it for only $5,000 (that's half Price!). Lloyd is best known for being the founding Director of the Renwick Gallery of the Smithsonian American Art Museum in Washington.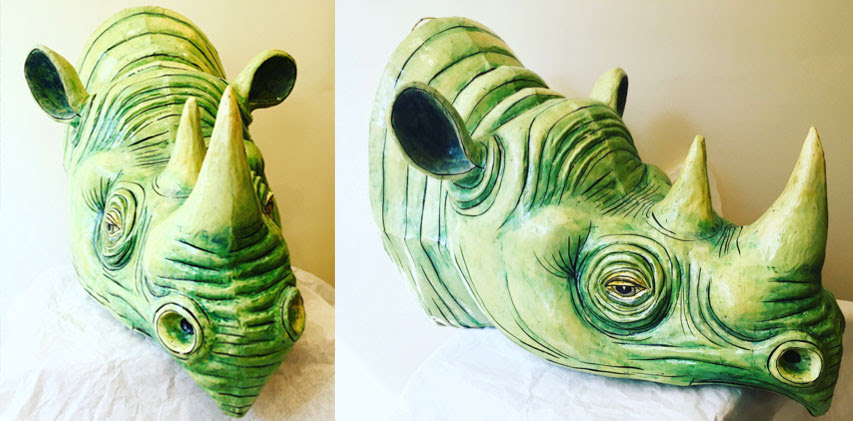 ABOUT THE ARTIST: Sergio Bustamante is a sculptor best known for his depictions of animals and inventive humanoid creatures. Working in papier mache, wood, bronze, and ceramic, Bustamante's sculptures are often painted or glazed, allowing him to bring even greater heights of imagination and surrealism to his creatures.