From our friends at WABI Burien:

It's time for a 'Walk-n'Talk' this Sunday, Feb. 2. (Isn't it always time for a walk?)
It's fun. It gets you out of the house. You get the chance to talk to people you wouldn't otherwise chat with. And it keeps you healthier. Join the other Walkers and Talkers for the February Groundhog Day Walk-n-Talk which will take everyone on a loop around Lake Burien and then back to Town Square.
This is a FREE activity and draws people of many ages. Just come chat with people you wouldn't otherwise meet up with!
From the looks of things, it'll be a great day to try out your rain gear, galoshes and umbrellas.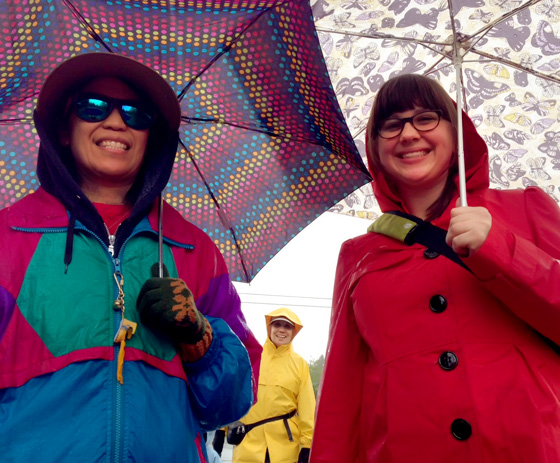 Date: Sunday, February 2, 2020. Yep. Rain or shine. We laugh just as much in the rain.
Time: Meet-up at 2:00 p.m. Walking starts at 2:15 p.m.
Place: Meet on the grassy knoll in Burien Town Square Park. 400 SW 152nd Street.
Who: Walkers of every level and ability 
(leashed dogs and cats are welcome, too.)
Distance: About 2.25 miles, round trip, mostly flat, with some sidewalks. Everyone walks at his or her own pace.
Route: From Burien City Hall/Public Library at Burien Town Square, west along SW 152nd, counter-clockwise around Lake Burien, and back to Town Square Park.
(Please click on the map below for a larger view, then print it out and bring it with you to the walk.)
Intentions for Burien's Walk-n-Talk:
"Encourage active living to support physical and mental health." (Part of Burien's "Vision".)
Initiate conversation between friends and neighbors, new and old.
Nurture the idea of our Town Square as the "living room" of Burien, our center and gathering place.
Create our own little "volksmarch", in the European tradition.
Support our local cafés and restaurants on Sunday afternoons.
Questions?
For questions, comments and suggestions, please contact Maureen Hoffmann at info@wabiburien.org